MISS GAGA POUR FEMME
Product Code : P05
Brand Name : Prady Perfumes
MISS GAGA POUR FEMME

X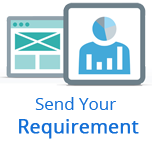 Specifications:
1. Storage: 48 perfumes per Box
2. Shipping: DHL, Fedex, other co.
3. MOQ: 1 box
Hundreds of stroking components, merging together to excite our senses . Creating magical aromas.That only our skin transforms giving life to it, as unique and inimitable fragrance.

The perfume reveals many facets of our character; it is a mean that constantly sends messages. Discern the scent is an art, therefore we will be remembered.
A fragrance is never forgotten.

For each person it represents a different value: Passion, mystery, strength, frenzy, challenge, fascination, obsession, charm, attraction; in short: memories of magical moments.
Awaken your senses and discover your essence.
We offer a wide variety of quality perfumes, tailored to your tastes, needs and possibilities:
A perfume for every lifestyle
A perfume for every personality
A perfume for every occasion
A perfume For Each mood
A perfume for every moment
AL ANDALUS GROUP
Calle De Viena 26 Oficinas 4 Y 5 Molina De Segura Murcia, Molina de Segura - 30500, Murcia, Spain